Reviews, Case Studies & Clients
Campaign Video Helps Close the Gap!
We recently worked with our client, The Phoenix Residence, Inc. to create a video as part of a fundraising campaign to help "put a face" on the urgent need facing the organization.
The goal of the campaign is to position The Phoenix Residence to raise $150,000 to help ensure the organization is able to attract and retain quality, skilled, and caring Direct Support Professionals by providing them with competitive wages and benefits. One of the tools we created to help tell the Phoenix story is a video that shares some of the faces and voices of Phoenix. The SCC team wrote the script and interviewed those you see in the video.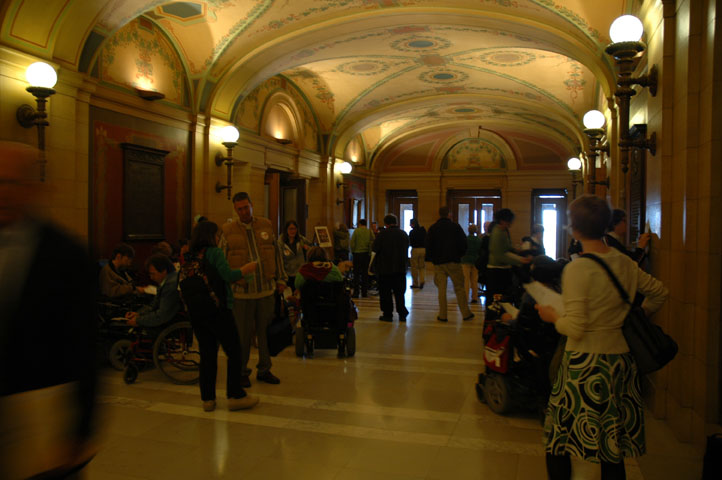 Metropolitan Center for Independent Living
SCC worked with MCIL's leadership to create a new strategic plan as well as mission and vision statements to guide the organization into the future. Jesse Bethke Gomez, MMA, Executive Director, shares his feedback.
FamilyWise educates, empowers and enriches families who are struggling with poverty, substance abuse, mental health issues, homelessness, and domestic violence. FamilyWise worked with SCC's Renae and Cheryl to update their strategic plan as well as their mission, vision, and values statements. Ann Gaasch, executive director, provides some feedback on the experience.
Hennepin County's Waiver Finance Program
Before consulting with SCC, the environment at Hennepin County's Waiver Finance team was filled with controversial and toxic communication that resulted in delayed services, lack of services, and denial of services for eligible waiver recipients. The team now has better communications that have led to transparent collaboration with partners to make processes more efficient.
HOPE 4 Youth is a drop-in center serving youth experiencing homelessness. SCC helped the young but fast-growing organization transition to the next level by providing an interim executive director; moving toward transitional housing in addition to programs for youth; transitioning to a governing board model from an operational board; teaching the organization and board how to be a flourishing nonprofit organization; putting roles, responsibilities, policies and procedures in place; and hiring an executive director.
White Bear Area Emergency Food Shelf
Making a Profound Impact on Clients and Community
In early 2015 the White Bear Area Emergency Food Shelf was facing a great deal of organizational change: new space, high demand, new staff, and many long-time veteran volunteers. A board member reached out to SCC for guidance in working with systems that hadn't kept pace with the growth and change along with increasing stress on staff and volunteers.
Adults and Children's Alliance (ACA)
Advocating for Change Together (ACT)
African Reconciliation Project (ARDO)
American Indian Family Center
Asian United of Minnesota
Blake School
Breaking Free
Bridge for Youth
CAPI
Christian Cupboard Emergency Food Shelf
CommonBond Communities
District 202
EMERGE
Families Moving Forward
FamilyWise
Friends in Need
Glencoe Area Food Shelf
Hennepin County - Human Services and Public Health
HOPE 4 Youth
MACC CommonWealth
MACC Alliance of Connected Communities
MAP for Nonprofits
Merrick Inc.
Metropolitan Center for Independent Living (MCIL)
Midwest Special Services
Minnesota Religious Coalition for Reproductive Choice
Minnesota State Fire Chiefs Association
Minnesota Subcontractors Association
Minnesota Urban Area Health Education Center
Northeast Contemporary Services (NCIS)
Northwest Resource for Families, (NWRF)
Pathway Health Services
Person to Person
Phoenix Residence
Preservation Alliance of Minnesota
People Responding in Social Ministry (PRISM)
Pillsbury United Communities
ResourceWest
SACA
Southeast Asian Ministry (SeAM)
Southern Anoka Community Assistance
Steve Rummler Hope Foundation
The Family Partnership
The Partnership Plan
Think Small
Wayside House
White Bear Area Emergency Food Shelf
Wilder Foundation
Winona State University
Youth Intervention Programs Association